Narnia Castle, Rocca di Albornoz 14th century. (photo above)
Now that you have discovered that Narnia has always existed, don't keep the secret. Spread the word and say to your friends: I've been to the real one.
Find your way into Narnia
You will find Narnia in the south of Umbria, the region called the " Green Heart of Italy ". Travel among rolling hills and lands, woods, waterfalls, rivers, lakes and fantastic landscapes. At the end of your journey, you will find yourself at the bottom of the Umbrian Apennines mountains, with its incredible fauna and flora
Narnia, all through the history, thanks to its position, has always been strategic. It is still strategic for the tourist flow. It is located right in the middle of Italy between Rome and Florence . Narnia is easy to reach by rail-train, highway (A1) , motorway (E45) and Flaminia road (that reaches directly the town). Rome and Perugia airports are only 1 hour drive from Narnia
From the motorway exit, you will be in down- town (Centro Storico), in five minutes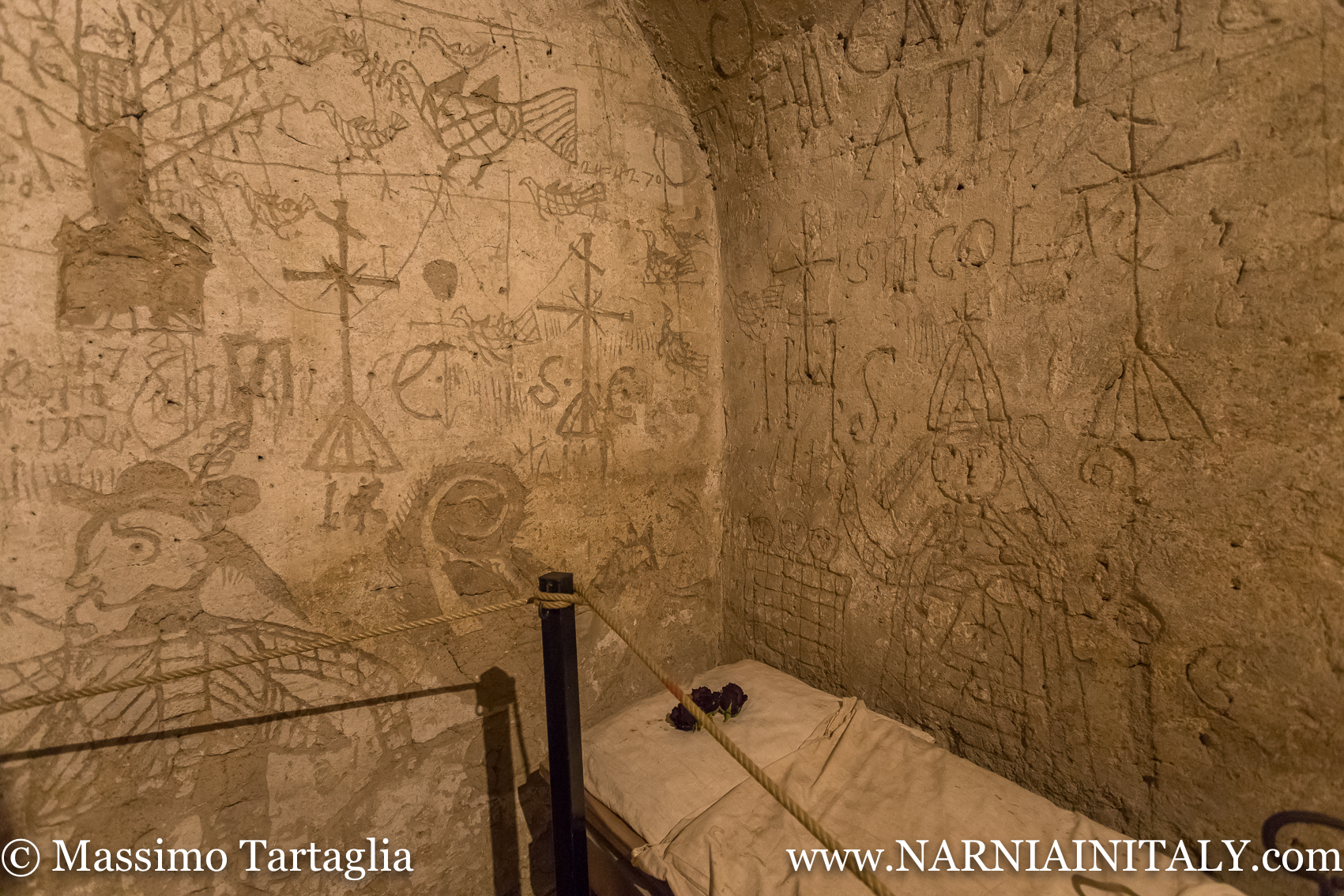 Narnia and its secrets revealed, Narnia Undergrounds
Main entrance called "Porta Ternana", the door to get into Narnia. With its fortified towers look toward the valley.
Town Hall building 13th century. The Lion, the Griffin and the Narnia's Cavaliers (Narniensis in latin language), fighting for Narnia
Narnia in wintertime (Garibaldi's Square fountain 14th century).
Narnia Castle (Rocca Albornoziana built in 1367) wachting the river Nahar gorges (gole del Nera) and its harbour. If you reach Narnia coming from the South (Rome), that's the view you will find. Holy Cross Mountain, facing Narnia, with its several caves. Narnia gorges, used as movie set too.
The suggestive Nahar's gorges landscape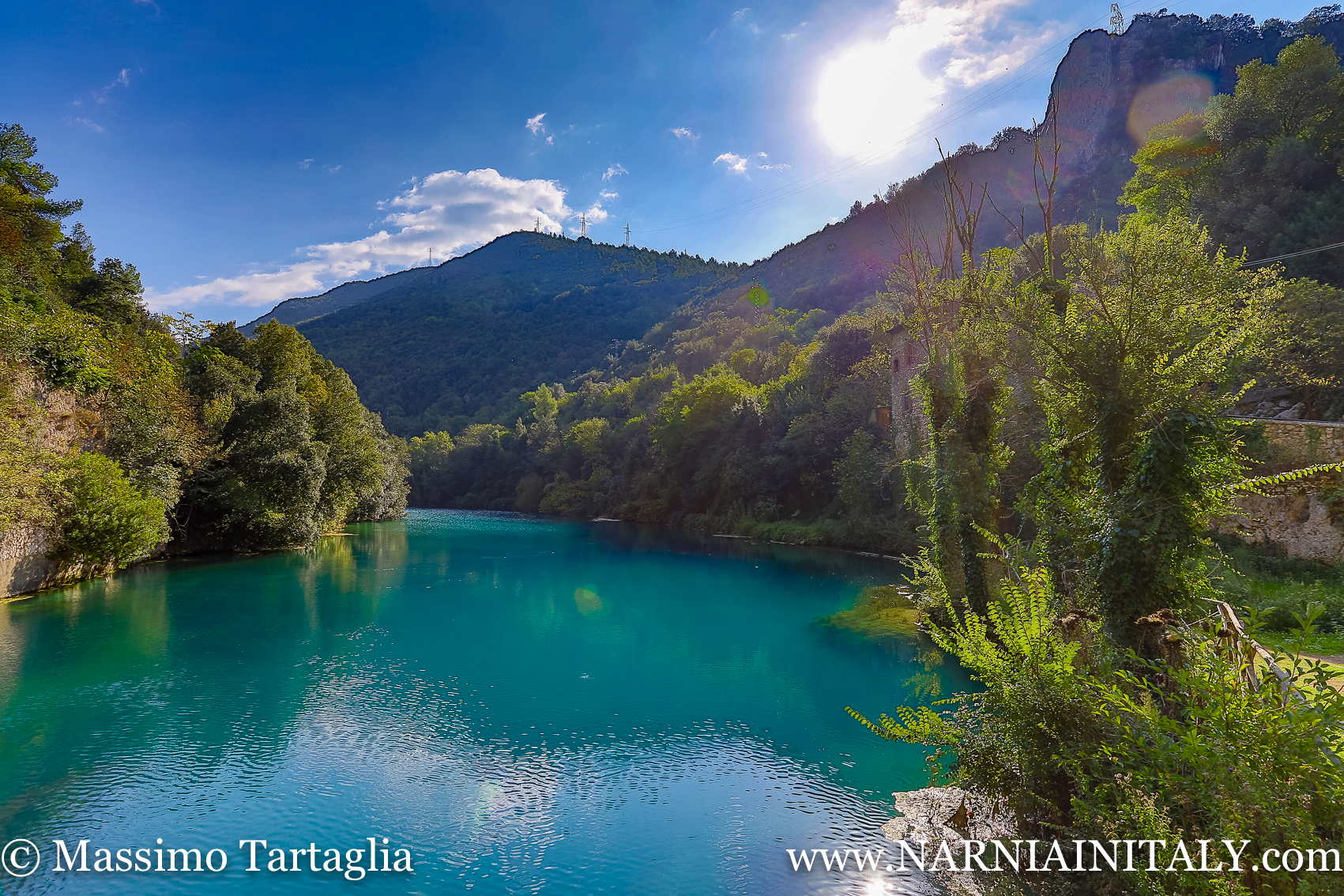 Source springs in Nahar. The river was navigable and important at that times. Nahar (means water flowing), word where the Narnia's name comes from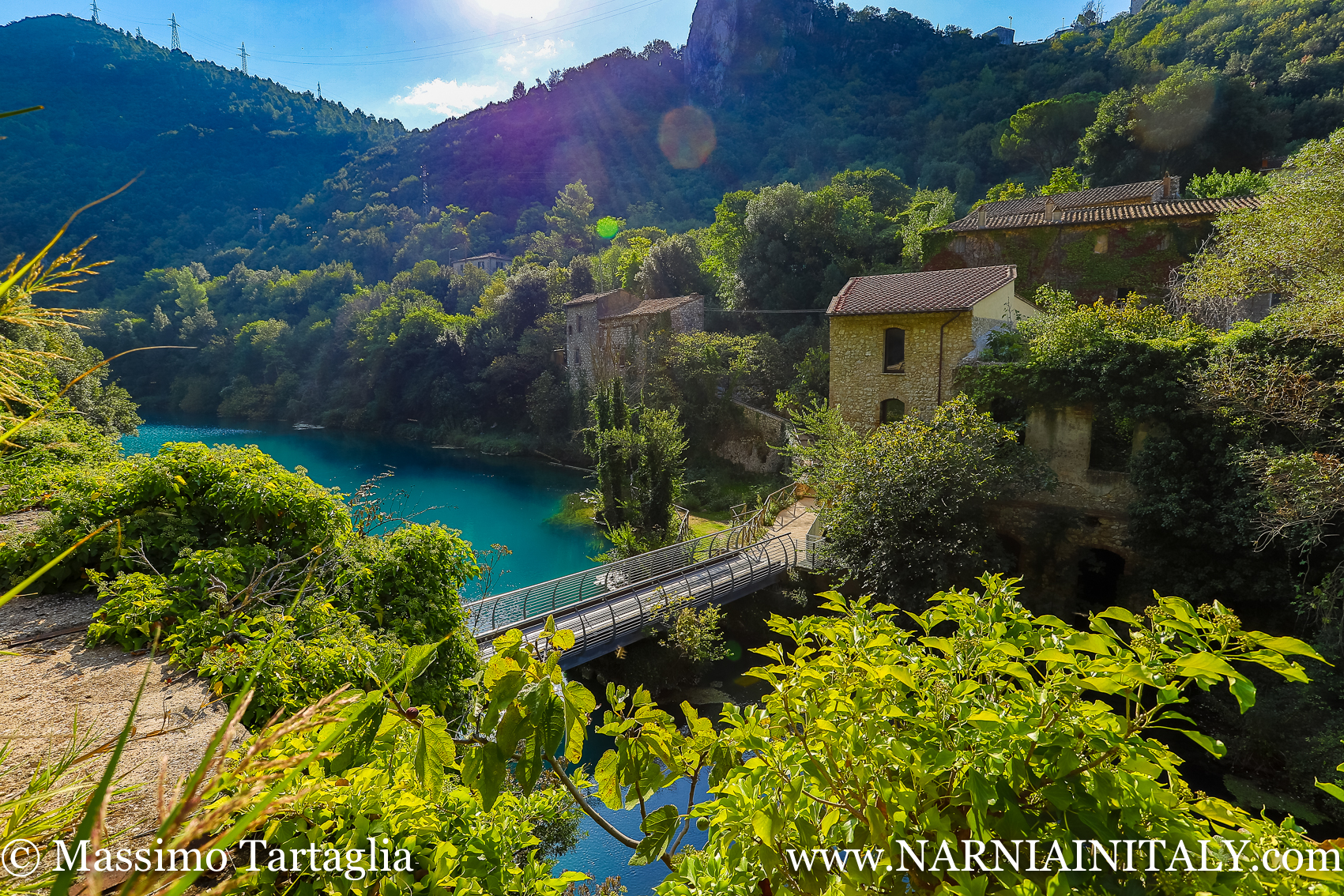 Stifone, near the Narnia harbour on the Nahar (Nera) river, the Tiber tributary, to the sea. Built after  the romans conquered Nequinum       (around 1.600 B.C.), later known as Narnia
Marmore waterfalls at the other side of the valley, in Terni county. "Horribly beautiful", as described them, Lord Byron in his Childe Harold's Pilgrimage.
Silent, green and peacefull rolling hills sightseeing from one of the 11 medieval villages belongs to the Narnia county.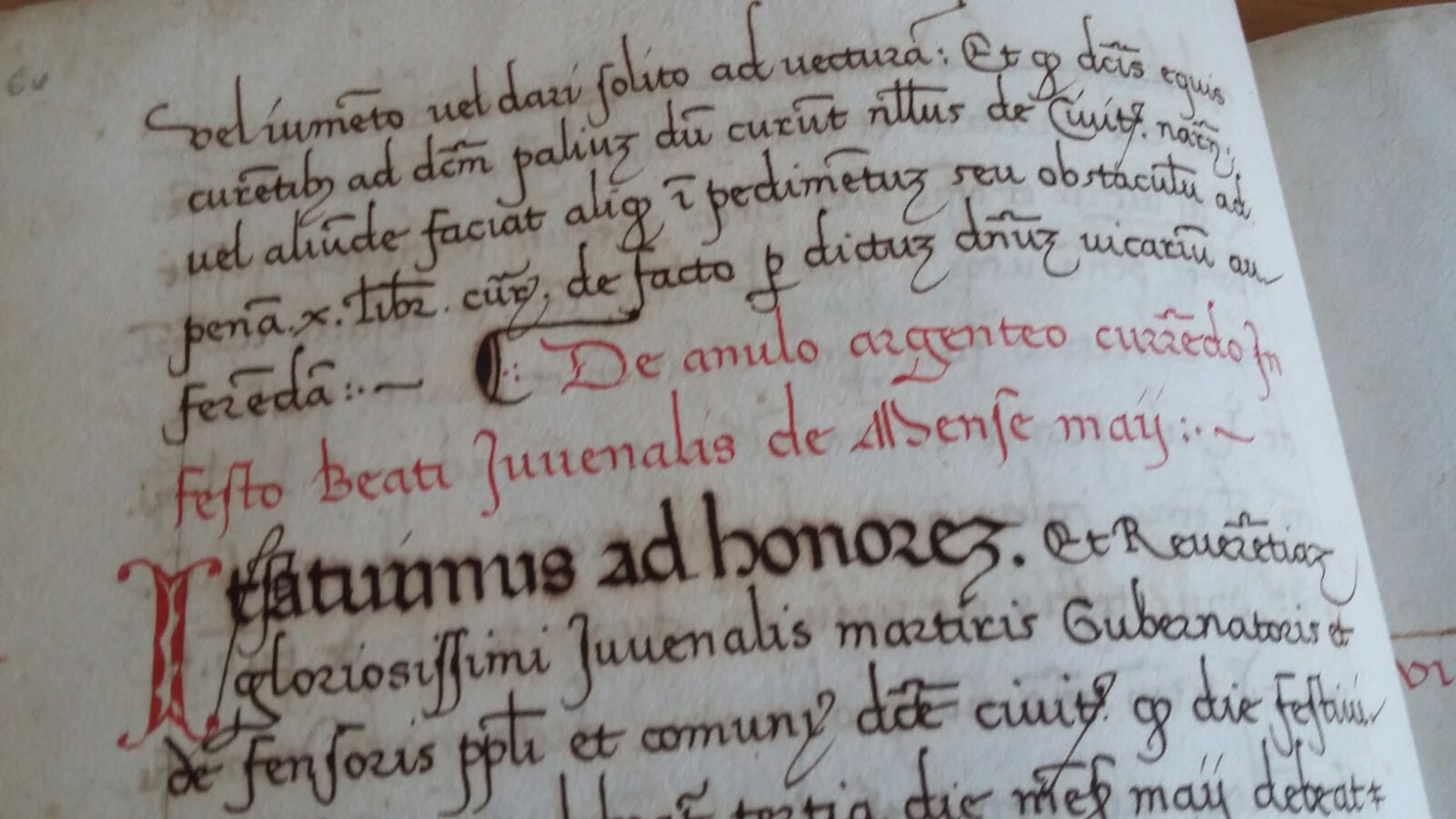 Narnia's original latin manuscript of the 14th century, to announce the Silver Ring's Palio: De Anulo Argenteo currendo…(Corsa all'Anello)
Tournament of the Ring's highlights. Cavaliers' investiture and Ring's contest. The rings, the way to the honour in Narnia. The crowd, the feast and the flags.
Visit Narnia in Italy, the authentic one.
Narni Sotterranea
Ponte D'Augusto
Parcheggio e Ascensore panoramico
Rocca di Albornoz